At a Glance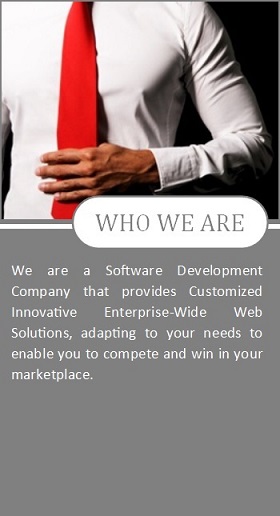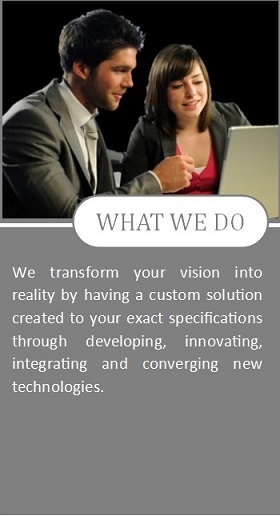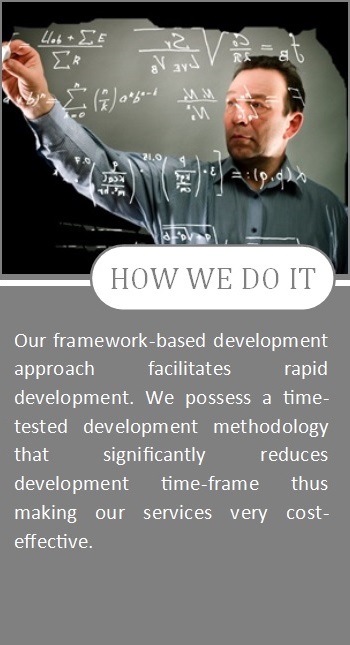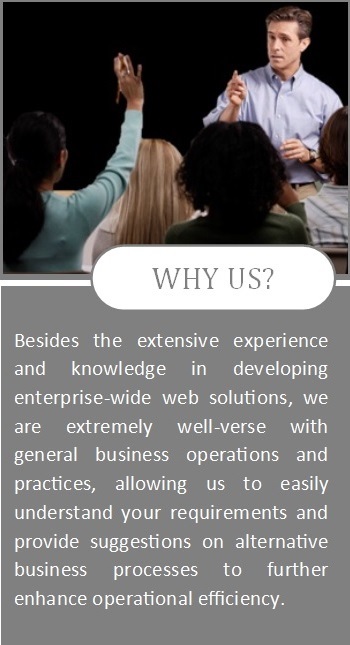 About Us
Noetic Synergy is involved in the business of providing enterprise-wide integrated e-business solutions.

Established in 2010 and as a Microsoft Business Partner, the Company is fully committed to developing, innovating, integrating and converging new technologies in communications and multimedia as part of its provision of business solutions while continuously enhancing its business applications to increase efficiency and customer satisfaction.

Noetic Synergy began its business providing Human Resource Management Solutions. Due to demands from our customers, the Company subsequently ventured into providing a total management solution which involved the development and implementation of Business Management Solutions. Today, Noetic Synergy not only provides its fully integrated Human Resource Management Solution, but also provides customized software development services as part of its solution offerings.

As part of its expansion plan and with the advancement of the Blockchain Technology, Noetic Synergy invested resources to research and develop the technology such as Smart Contracts, Tokens etc.

At Noetic Synergy, we firmly believe in nurturing long-term partnerships. And in doing so we are able to identify new opportunities, increase the individual strengths of our team members, and fulfill our commitments.
Services
Noetic Synergy has been harnessing the power of Information Technology to help its customers secure a competitive edge in their respective businesses. Noetic Synergy provides a comprehensive and well-established portfolio of service offerings which includes:
Customized e-Business solutions
IT Outsourcing
Technology Research Services
IT Consulting Services
With Noetic Synergy, you reduce software development outsourcing costs and enhance revenue growth as we provide:
skilled and highly professional team of IT developers
solid experience in IT projects of different complexities
mature software development process
focused business solutions
full-cycle IT development
24 hour professional support
we offer end to end software development solutions
Noetic Synergy's committed and focused Management Team is a fusion of executives and technical staff who are experienced in operating successfully within tight schedules and cross-cultural environments. Our Research & Development team is continually scanning the market place to incorporate state-of-the-art technologies and effective tools & to integrate expertise and delivery processes to provide better services to our clients.
Projects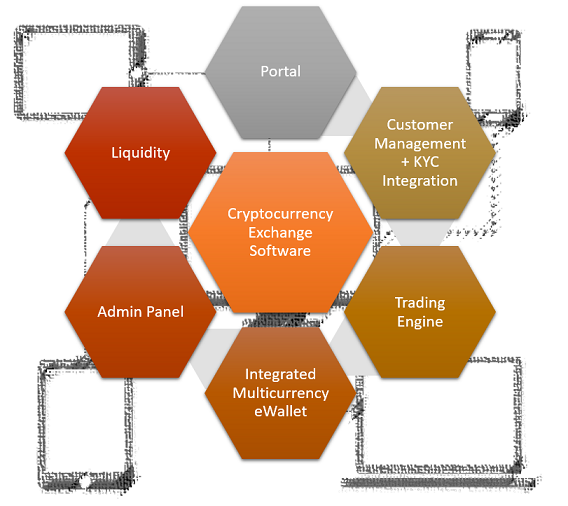 eExchange Management Solution
Blockchain Technology
The eExchange Management Solution offers a fully integrated trading platform for cryptocurrencies with order matching, integrated eWallet, funds management, liquidity capabilities. It provides a secure but yet flexible framework for customizations. Supporting multi-currencies, multi-language, multi-signature authentications with KYC infrastructure implementation, the eExchange Management Solution is truly a state-of-the-art software that encompasses the latest technologies available in the market.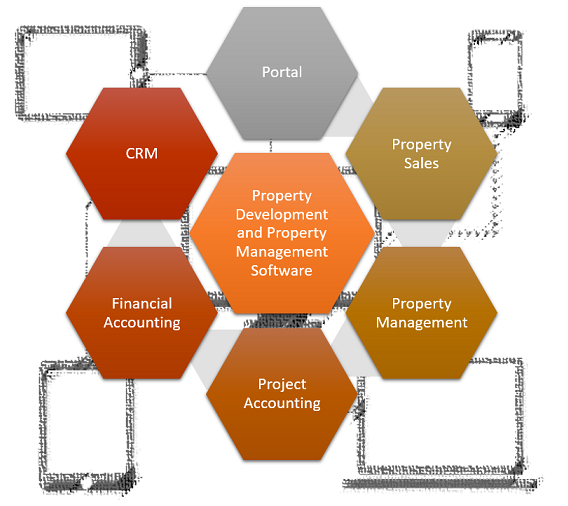 eProperty Business Management Solution
Property Development and Property Management
The eProperty Business Management Solution is an on-line integrated property sales and management system that features a tight integration between managing your sales, projects, customers and financials. It utilizes the latest technology available such as auto-emailing capabilities, workflow approvals and document management to streamline workflows thus increasing productivity and reducing time to service your customers. Modules includes:
Property Sales
Property Management (for JMB)
Rental Management
Customer Services
Market Intelligence
Customer Relationship Management
Loyalty Management
Commission Management
Project Costing and Contract Management
Pre-Qualification and Evaluation Management
Financial Accounting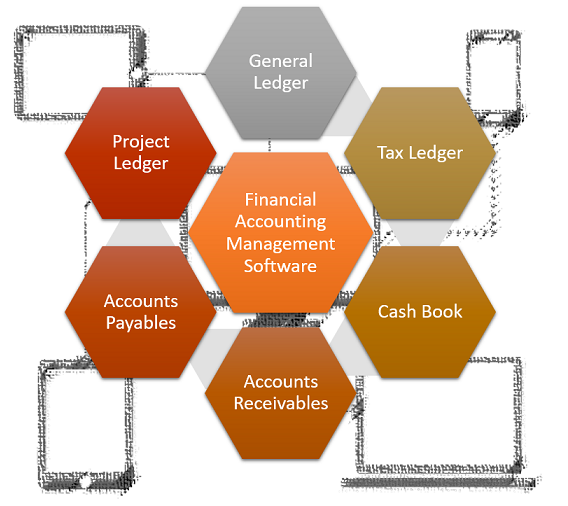 eFinancials Business Management Solution
Financial Accounting
The eFinancials Business Management Solution is an on-line integrated financial accounting system that records, monitors and maintains all accounting and financial transactions of the company and covers the tracking of debtors, purchases, creditors, cash and ultimately providing timely financial statements. Via a built-in Tax Ledger, the solution caters for the tracking and reporting of various types of taxes including VAT, GST, Government and Service Taxes. Sub-modules of the Financial Accounting system include:
Accounts Receivables
Accounts Payables
Cash Book
General Ledger
Tax Ledger
Fixed Assets
Inventory Control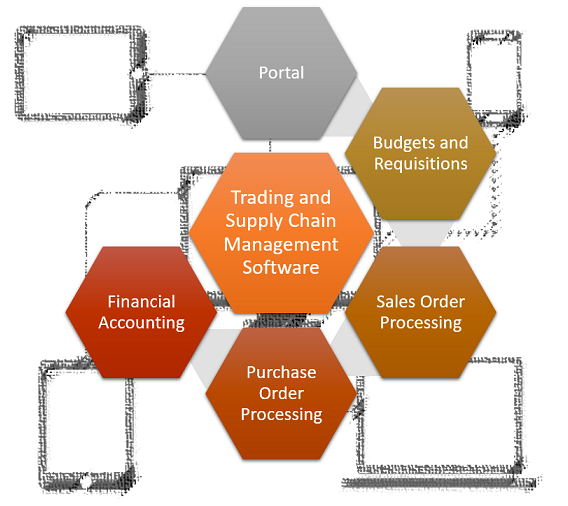 eTrading Business Management Solution
Trading and Supply Chain Management
A trading firms require functionally rich ERP software that can support an entire distribution company from order processing through supplier chain management and onto the final general ledger accounting entries. The good fit software solution can give a true picture of the state of business in close to real-time. The right, functionally optimized system will help improve sales performance, organizational efficiencies, reduce costs, while improving order and line item fill rates. It will help increase profit margins and strengthen customer satisfaction levels. It will help distribution companies succeed in otherwise challenging business environments. The eTrading Business Management solution features a tight integration between managing your customers and your suppliers. It utilizes the latest technology available such as auto-emailing capabilities, workflow approvals, document management and supplier collaborations to streamline workflows thus increasing productivity and reducing time to service your customers. The functionality within this system includes on-line web Customer Request for Quotes (RFQ's), on-line web Supplier Request for Quotes, Quotation Management, Sales Order Processing, Purchase Order and Goods Receiving Management, Accounts Receivables, Accounts Payables, Cash Book and General Ledger.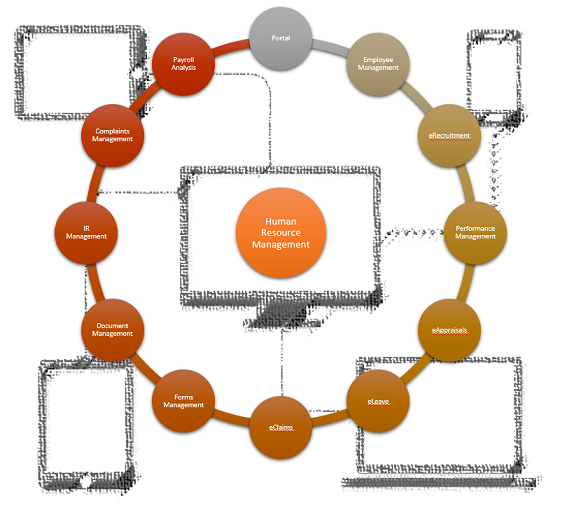 eHuman Resource Management Solution
Human Resource Management
An enterprise eHuman Resource Management solution that covers the following modules:
Employee Collaboration Portal
Employee Dashboards
Employee Management
eRecruitment
Employee Vetting Management
Performance Management
eAppraisals
eLeave
Forms Management
Document Management
Industrial Relations Management
Claims Management
Complaints Management
Payroll Analysis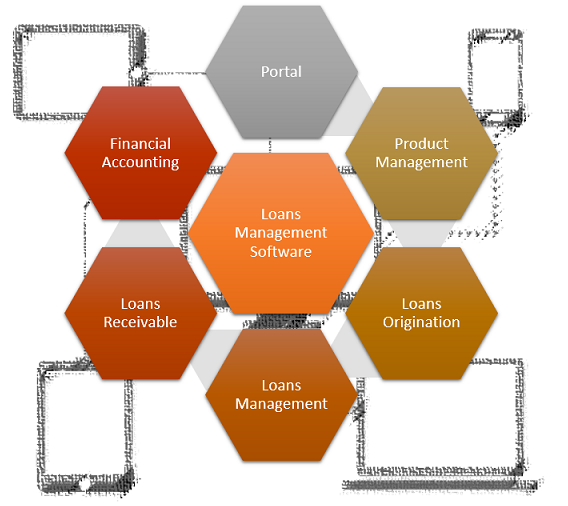 eLoans Business Management Solution
Loans Management
The eLoans Business Management Solution is designed specifically for companies providing loans and financing products. It provides a complete end-to-end financing solution that covers various areas ranging from loan origination to credit processing to account management and the related operation areas. Being a web-based application system, eLoans enables the realisation of maximum business value while maintaining low cost of ownership. Through careful re-engineering of business processes, eLoans allows information sharing across the enterprise and increases the accessibility of information to employees and customers. eLoans also facilitates companies to transcend from a traditionally rigid operation business model to one that is more streamlined, flexible and dynamic to constant changes in the market place.